Making News

Back
Strengthening 'Home Based Care of Young Child' Programme' in Madhya Pradesh
Home Based Care of Young Child (HBYC) programme began in eight aspirational districts of Madhya Pradesh in 2019. A year later, the programme was scaled-up in 14 additional districts, including 10 high priority districts of which four are being actively supported by Norway India Partnership Initiative (NIPI).
A virtual state level review cum orientation of all 22 districts actively implementing HBYC was held from 20th - 23rd April 2021. Districts of Khandwa, Badwani, Jhabua, Alirajpur, Mandla, Dindori, Rajgarh, Vidisha, Guna, Betul, Hosangabad, Raisen, Narsinghpur, Sheopur, Singrauli, Chatarpur, Damoh, Sidhi, Satna, Tikamgarh, Panna and Ashok Nagar were covered during the three-day discussions.
Chaired by Deputy Director, ASHA and Deputy Director, Child Health from the state, the participants included district level ASHA workers, block community mobilizers and consultants from development partners. NIPI team provided the requisite technical support to facilitate the discussion.
Deputy Director, ASHA in his opening remarks emphasized on the importance of HBYC. He also briefed the stakeholders on state's vision for the HBYC programme as is an important component of the 'Atmanirbhar Madhya Pradesh' plan expected to be rolled out across the state by 2023.
NIPI team members presented an overview and key components of HBYC programme and highlighted the important steps in its implementation with key deliverables in the meeting. Further, a detailed orientation was carried out on the prescribed reporting formats of Government of India. A district-wise progress in 8 Aspirational districts was also undertaken. All queries and doubts around the operational challenges under HBYC programme raised by the participants were jointly addressed by state officials and NIPI team.
Concluding the meeting, Deputy Director, Child Health highlighted the importance of this prominent and large-scale community-based intervention to save infants in the state. During the review observations regarding pending trainings, non-submission of reports timely, unsatisfactory identification of children with developmental delay, sickness and malnutrition as well as their appropriate referral from districts were recognized and discussed. Deputy Director, child health emphasized on improving the supportive supervision mechanism and also asked the consultants of development partners to provide necessary support in their respective districts of operation.
The three-day discussions ended with a decision to prepare the training micro plans at the earliest and complete the training on priority post relaxation of the lockdown. Other decisions included timely submission of monthly reports with updation in ASHA software, timely payment of HBYC ASHA incentives as per the state guideline and strengthening supportive supervision through regular visits.
Promoting Health in India || April 2021 Edition
Know More →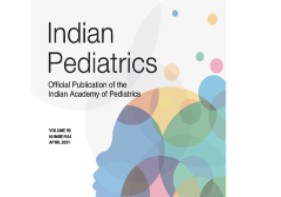 Peer Recognition of NIPI supported Interventions by Journal of Indian Paediatrics
Know More →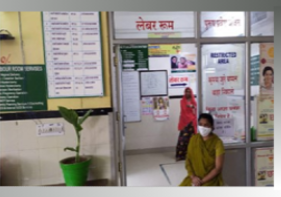 Achieving Quality of Care with LaQshya Certification in Rajasthan
Know More →
View More →