Making News

Back
Accelerating SAANS with HBNC+/HBYC: A NHM, Government of MP, led and NIPI supported innovation at community level for effective reduction of Pneumonia
With an objective of preventing child death from Pneumonia and Diarrhoea, the state of Madhya Pradesh aims to expand its reach to every child by trained frontline functionaries. The state is targeting to guard 1.8 million young children from these diseases. The trained frontline functionaries namely Accredited Social Health Activist (ASHAs) and Auxiliary Nurse Midwife (ANMs) will conduct the home visits to provide preventive and promotive health and nutrition services to every child in the community.
In series of these interventions being implemented in state, the "Social Awareness & Action plan to Neutralise Pneumonia Successfully" (SAANS) campaign was launched on 5th February 2021 by Hon'ble Health Minister Dr. Prabhuram Chaudhari, Mr. Mohammad Suleman (Additional chief Secretory GoM), Dr. Sanjay Goyal, Commissioner Health, Ms. Chhavi Bhardwaj (Mission director, NHM, MP).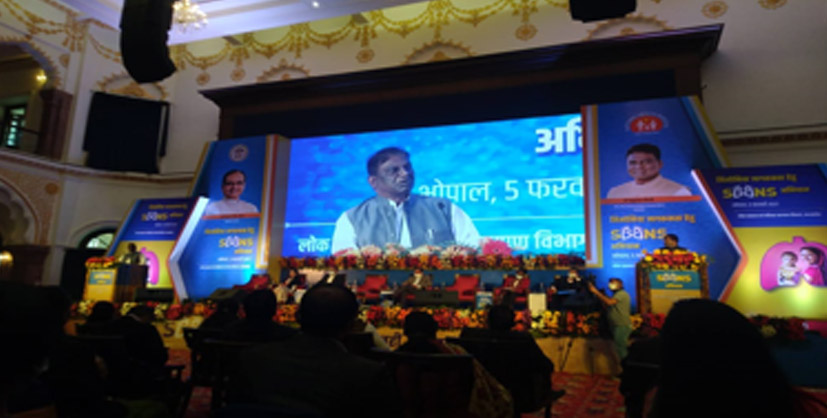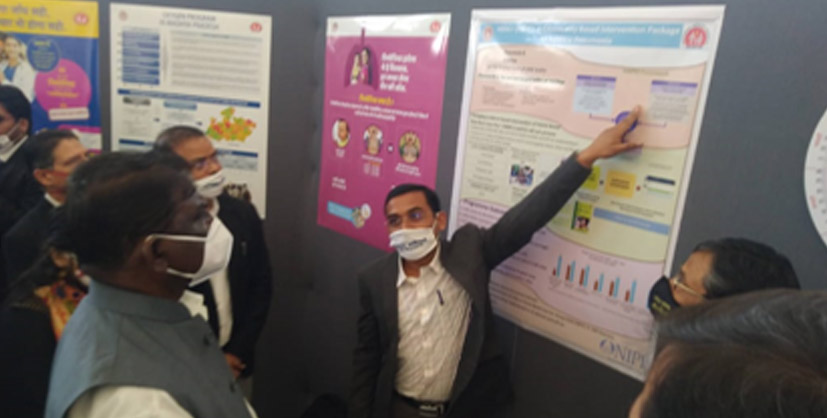 Launch of SAANS aims "to intensify action for reducing mortality due to childhood Pneumonia in India to less than 3 per thousand live birth by 2025". Objective of the SAANS campaign is to create awareness in the community on interventions to protect and prevent childhood pneumonia as well as to increase caregiver's awareness to enable them to identify pneumonia early.
As a part of strategic catalytic support to the state, NIPI made a poster presentation to Hon'ble Health Minister, Government of Madhya Pradesh and participants on community based intervention package of Home-Based Newborn Care Plus (HBNC+) now implemented as Home-Based Care of Young Child (HBYC) as a strategy to address childhood Pneumonia. HBNC+ program was designed based on Global Action for Prevention of Pneumonia and Diarrhoea (GAPPD) using the protect , prevent and treat (PPT) strategy. It was successfully piloted by NIPI in 13 districts of five states/UTs viz. Madhya Pradesh, Rajasthan, Odisha, Bihar and Jammu & Kashmir jointly with the state health societies. After studying the encouraging results and impact of the pilot the Ministry of Health and Family welfare, Government of India scaled up HBNC+ as "Home based care for young child" (HBYC) program in year 2018.
Under HBNC+ programme trained ASHAs visited households serve by her in her respective community and provided preventive and promotive health and nutrition services to every child through four structured visits at 3, 6, 9 and 12 months of age.
The State of Madhya Pradesh has rolled out HBYC in 8 Aspirational Districts and NIPI is providing technical support to NHM in this effort. Under Atmhanirbhar Bharat, the programme will be further implemented in all 51 districts in Madhya Pradesh and thus ensuring that every young child is visited by a trained health worker, ASHAs and ANMs, and is protected timely against pneumonia and thrives.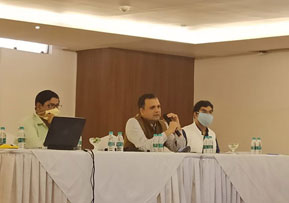 State Health Society, Bihar and NIPI join hands to promote innovations in Public Health System
Know More →
Accelerating SAANS with HBNC+/HBYC: A NHM, Government of MP, led and NIPI supported innovation at community level for effective reduction of Pneumonia
Know More →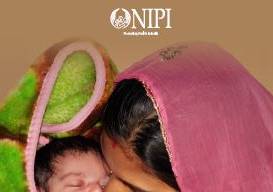 NIPI Newsletter || October-December 2021
Know More →
View More →