Making News

Back
Tagging Mother and Child Protection (MCP) Cards with unique QR Code via ANMOL App for ensuring continuum of mother & childcare services
Mother & Child Protection (MCP) Card is an entitlement card provided by Government of India for ensuring greater inclusion of unreached groups of pregnant mothers and children, to demand and provide universal access to key maternal, childcare and health services. This card acts as a bridge between beneficiaries and health system through which the continuum of care services like antenatal care, postnatal care, immunization, growth monitoring, referrals are delivered.
Over the years, it has been observed that several challenges exist in implementation of Mother and Child Protection (MCPC) cards that need to be addressed such as massive duplication, difficulty in tracking high risk pregnancies/mothers, problems faced by the migratory beneficiaries etc. These challenges have resulted in disruption and delay of timely and critical MCH services to beneficiaries in the state.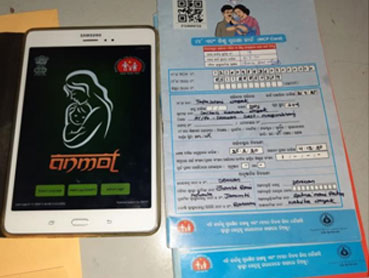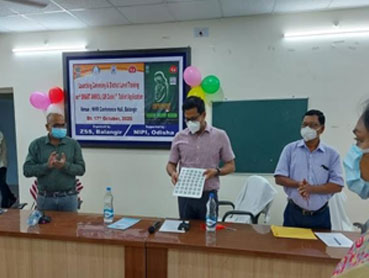 Norway India Partnership Initiative (NIPI) is committed to support the intervention states in introducing innovative solutions to strengthen implementation of key programs. Therefore, being mindful of the above mentioned challenges, Government of Odisha, with the support from NIPI, decided to tag MCP cards with a unique QR code. Thus each beneficiary with a MCP card, already registered or being registered in ANMOL, gets linked through the unique QR Code. Upon scanning these QR codes through ANMOL application, beneficiaries' details including service provided would be recorded online and updated in a timely manner.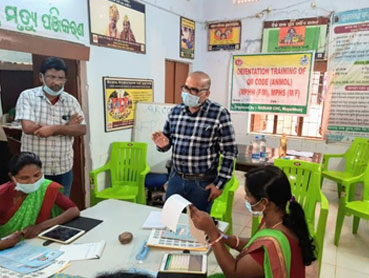 SMART ANMOL Training at Raruan CHC, Mayurbhanj
Integration of QR code in ANMOL application is being piloted in Mayurbhanj and Balangir districts of Odisha with the active technical support from NIPI. Its operationalization was formally rolled out in Balangir on October 17 2020 by Collector & District Magistrate, Balangir. As a part of the pilot, all key health functionaries are provided with necessary training and handholding support. NIPI Odisha team visited both districts of Mayurbhanj and Balangir to orient and sensitize the district health functionaries on the entire process of integration and institutionalization of QR code into the ANMOL application.
QR code implementation through ANMOL application will help in early and effective tracking of High-Risk Pregnancies, maintaining the distancing protocol during Covid-19 pandemic along with other benefits in delivering MCH services in the state Odisha in times to come.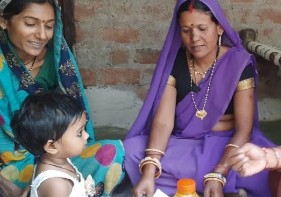 Change Agents
Know More →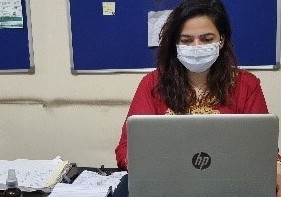 Rational Use of Oxygen at COVID-19 Facilities in J&K
Know More →
Launch of Navjaat Shishu Suraksha Karyakram (NSSK) Resource Manual and Flip Chart by Dr. Harsh Vardhan, Hon'ble Union Minister of Health and Family Welfare, Government of India
Know More →
View More →