What's New?

Back
Integrated Command and Control Center (ICCC) operationalized for SUMAN in Madhya Pradesh
Madhya Pradesh stays committed to improving coverage and quality of maternal health services in the state. To ensure survival of more mothers and children then before, the focus is for evidence-based interventions to be delivered through innovative mechanisms across all levels of health care till the last mile to those still unreached.
Aligned with this commitment and as part of the innovative initiatives, the Hon'ble Chief Minister of Madhya Pradesh inaugurated an Integrated Command and Control Center (ICCC) for Surakshit Matritva Ashwasan Programme (SUMAN) on 27th March 2021. This initiative is first of its kind in the country and aims at improving monitoring of the assurance of quality of maternal and child health services at beneficiary level.
SUMAN ICCC is established at the state National Health Mission office. The purpose of SUMAN ICCC is to actively monitoring quality of services delivered by the health system including: i) intensive follow-up with tracking of identified High Risk Pregnant Women (HRPW) and High Risk Infants (HRI) ii) ensuring referral transport, iii) setting up 104 Grievance redressal mechanism for all MNCH services, iv) ensuring 100% reporting and follow-up of maternal and infant deaths.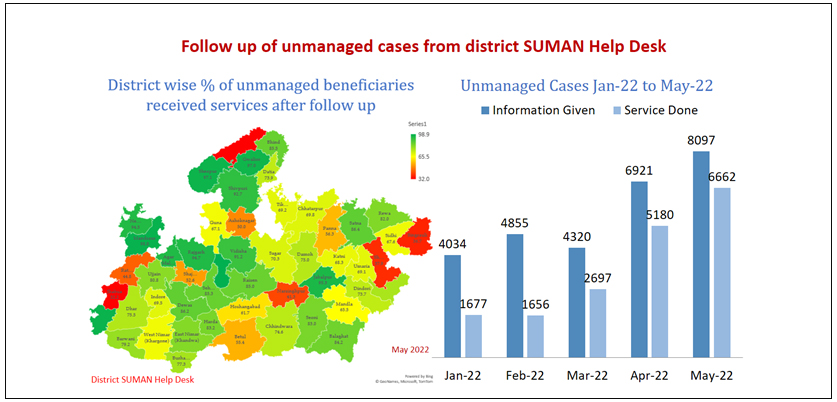 The targeted beneficiaries include pregnant women, lactating mothers and sick infants who are followed-up for due antenatal services, delivery plan for HRPW, postnatal care and MCH services at VHND over telephone by trained tele-callers. District SUMAN Help Desks (DSHD) are also established at all district hospitals and medical colleges. NHM Madhya Pradesh is conducting monthly reviews of SUMAN under chairpersonship of Additional Chief Secretary Health and MD NHM.
Norway India Partnership Initiative (NIPI) is providing technical support to the state NHM, Madhya Pradesh for development of monitoring and tracking tools, training of ICCC and DSHD tele-callers, in day-to-day monitoring of defined activities, data analysis and regular progress reviews.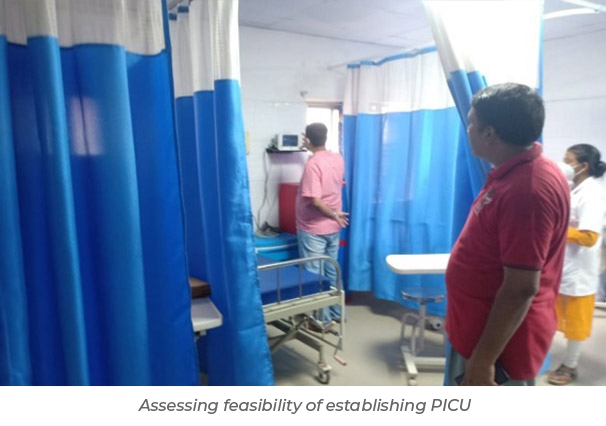 Since its operationalization, SUMAN ICCC has led to improvements in tracking of HRPs and their management, in availability of logistics at VHNDs and quality of ANC services and assured pre-referral information to higher health facilities across the state.