What's New?

Back
Norway's continued support to promotion of breastfeeding and strengthening National Lactation Management Centre's capabilities
The importance of early and exclusive breastfeeding as an intervention to improve the nutritional status and survival of a child cannot be overemphasized. A series of systematic reviews by WHO have proved its effectiveness in preventing infections, improving intelligence as well as improving long term health outcomes of mothers.
The Indian model of developing Comprehensive Lactation Management Centres at various levels in public health facilities in India has been recognized as one of the success stories of RMNCAH in the South East Asia Region by WHO in 2021.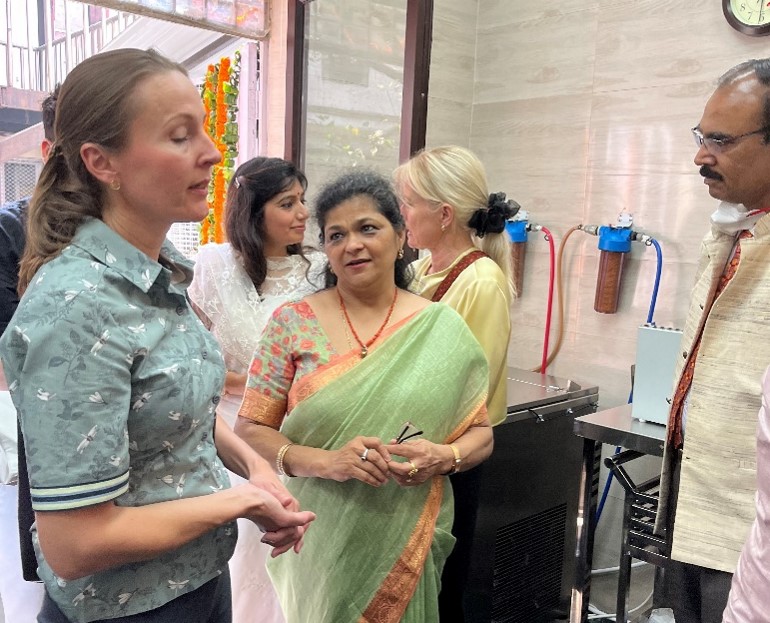 The National Comprehensive Lactation Management Centre was established at Kalawati Saran Children's Hospital in New Delhi in the year 2017 with funding support from Government of Norway through Norec (www.norec.no) funding to Oslo University Hospital and catalytic funding support from Norway India Partnership Initiative, a successful health initiative working in India between Government of India and Norway . This centre provides comprehensive lactation counselling and support beginning from the antenatal period to postnatal period, has facilities for expression of breastmilk while ensuring privacy and comfort of mothers, storage, pasteurization and dispensation of milk to her own baby/donated milk.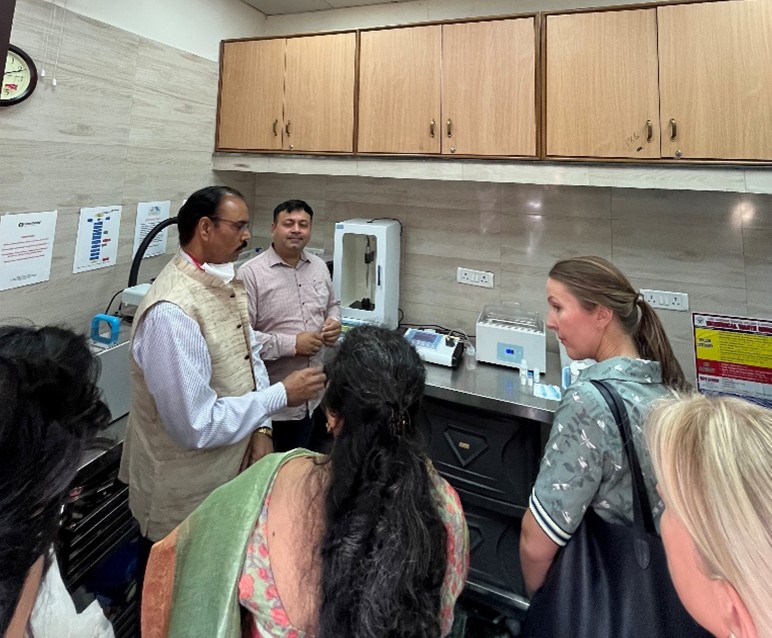 To further augment the support to the Human Milk Bank, on 16 March, Government of Norway strengthened the facility with the provision of breastmilk analyzer which is helping in assessing the composition of breastmilk during various gestation ages and is a first for India and the region. The inauguration of the facility was done by Director, Lady Harding Medical College, Prof (Dr) Ram Chander in presence of Minister Counsellor and Deputy Chief of Mission, Royal Norwegian Embassy in New Delhi, Ms Martine Aamdal Bottheim. The inauguration was attended by Dr. Sushma Nangia, Director Professor & Head, Department of Neonatology, Lady Harding Medical College & Kalawati Saran Children's Hospital, Ms Kristin Schjølberg Head of Department, Department for Global Health, Oslo University Hospital HF and Dr Ashfaq Bhat Director NIPI besides other senior officials.
Director, LHMC thanked the Government of Norway and NIPI for the excellent work and also strengthening the Lactation Management Centre with Human Milk Bank Analyzer which will help understanding the macronutrient content in Indian breastmilk for possible individual targeted fortification. The Deputy Chief of Mission highlighted the long-standing valued cooperation between Lady Harding Medical College, Oslo University Hospital and NIPI.