What's New?

Back
Catalyzing Digital Health Solutions for care of newborns
Visit of high level delegation from Ministry of Foreign Affairs, Government of Norway to New Delhi
Health has always been one of the priority areas of the long-standing bilateral co-operation between the two countries. Norway India Partnership Initiative (NIPI), a bilateral health initiative between India and Norway has been a shining example of the excellent innovative, catalytic and strategic work done at the national level supporting Ministry of Health & Family Welfare and supporting the states of Bihar, Rajasthan, Madhya Pradesh, Odisha and Union Territory of Jammu and Kashmir.
In order to witness the results of the Norway India Partnership Initiative, Mr Mattis Raustøl, Head of Section for South Asia, MFA Norway along with Ms. Marit M Strand, Counsellor, Head of Cooperation Climate, Energy, Health, Higher Education, Royal Norwegian Embassy in New Delhi paid a visit to the Kalawati Saran Children's Hospital in New Delhi on 27 April, 2022.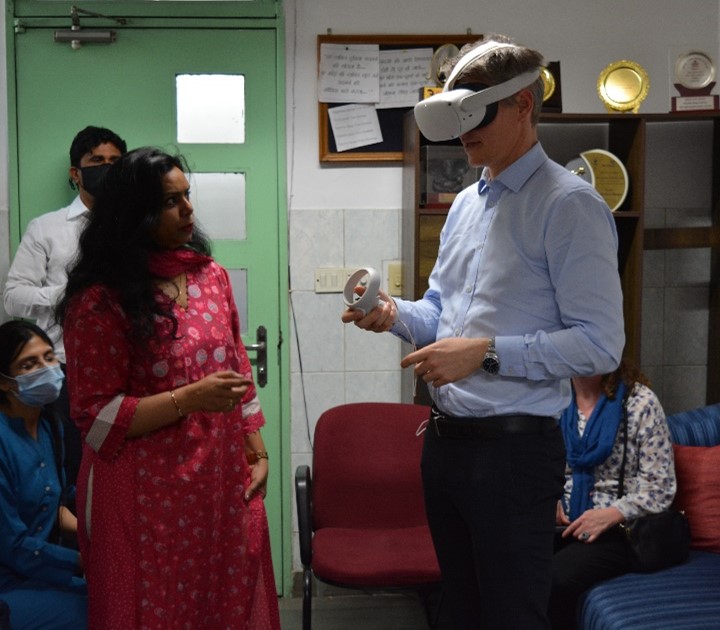 Mr Raustøl, and the delegates from Norway Embassy were briefed on the pioneering role played by the Neonatology Division of KSCH, in building capacity of the healthcare providers, across the country, on quality newborn care and how NIPI has been supporting them in developing the newborn care training packages to be implemented across various level of the public health system in India. The NIPI team also briefed him on the virtual reality based basic newborn care and resuscitation package, Navjaat Shishu Suraksha Karyakram (NSSK) training module for healthcare workers.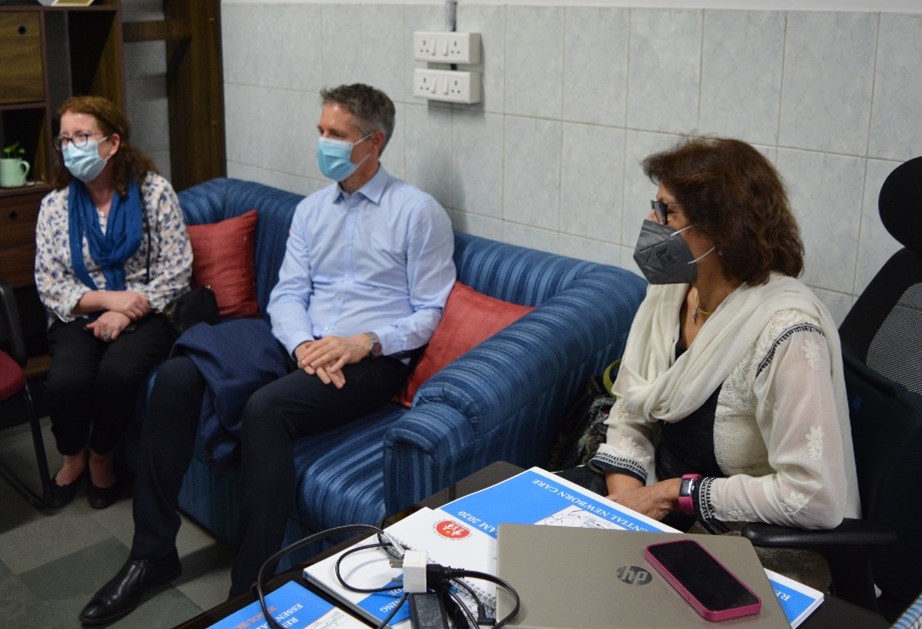 The recent advances in virtual reality technology provide opportunity to complement the way trainings in health are conducted. Here, the trainee puts on a headset and finds themselves in a virtual NSSK Training Room. The course covers chapters of the NSSK Manual based on the principle of essential newborn care and resuscitation following the golden minute rule. The training has been designed allowing a trainee to access standardized content, learn by doing and be aware about own progress till all training objectives are achieved. The package was hugely appreciated by the visiting dignitaries, who also expressed confidence in India's digital prowess.
The delegation also visited the National Comprehensive Lactation Management Centre (CLMC) to understand the functioning of human milk banking services including the inauguration of the recent Human Milk Bank Analyzer being provided by the support from Norway. While visiting the facility and appreciating the services at the centre despite the obvious challenges of high patient load and paucity of space, he also agreed that such centres are crucial to underscore the importance of continuity of support to families and mothers on breastfeeding and improving health status of newborns.