What's New?

Back
Rajasthan prepares to respond to threats of any future COVID-19 waves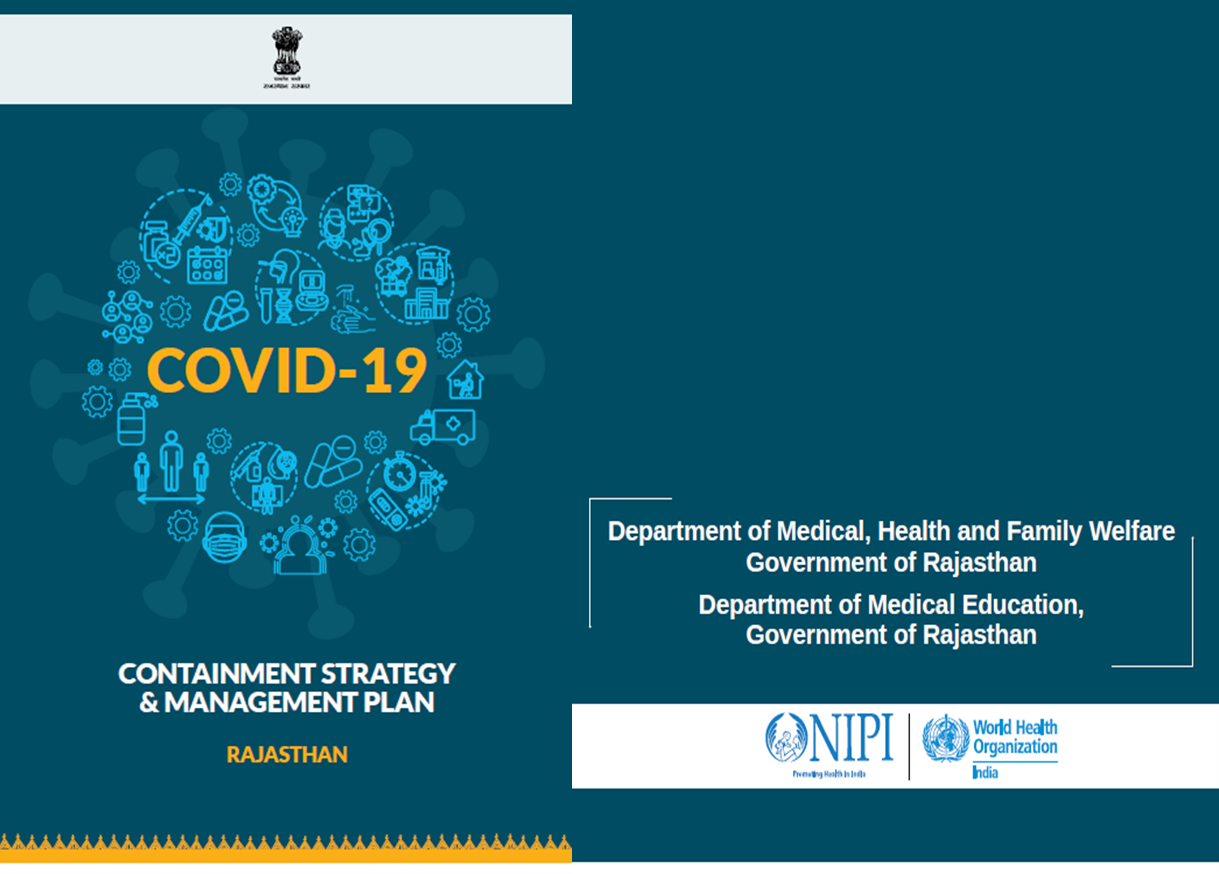 Since the onset of COVID-19 pandemic, the state of Rajasthan has witnessed 8,921 deaths till 30th June 2021 amongst its 952,000 COVID-19 positive cases; a case fatality fate of 0.93%. Following the second COVID-19 wave, Government of Rajasthan constituted a state level committee to prepare Government's strategy to tackle any future COVID-19 waves in the state. This six-member committee- the COVID Committee is headed by the Commissioner, medical education and includes Additional Director IDSP, State Program Manager (NHM), a professor of PSM from Sawai Maan Singh (SMS) Medical College, WHO and Norway India Partnership Initiative (NIPI) representative. The COVID Committee has developed a COVID-19 Containment Strategy and Management Plan for Rajasthan. The purpose of this document is to provide guidance to all stakeholders to ensure concerted and coordinated response to the COVID-19 pandemic in the state as well as sustaining non-COVID activities during the pandemic and achieving the latter two through preparation of district level action plans. The document elaborates on strategies for early identification, containment and management of COVID-19 wave.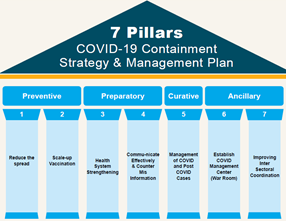 The strategy proposed in the document cuts across five domains of prevention, preparation, curative services, ancillary services and sustaining service provision and rests on seven pillars addressing the COVID threat in a holistic manner. The strategy document also contains district-wise details of infrastructure, key equipment, existing and sanctioned number of COVID beds, ventilators, oxygen source and human resources in both public and private institutions in the state. This strategy document would guide all planners and implementers in responding adequately to future COVID-19 waves in the state.
The COVID Committee prepared and submitted the COVID-19 Containment Strategy & Management Plan to Government of Rajasthan and was further approved and disseminated to all districts, relevant stakeholders in October 2021. NIPI team provided technical support in preparation and finalization of this important document.