Making News

Back
Digital Decisioning for Primary Health Care- e-DSS (Decision Support System)
Under Ayushman Bharat, the wide network of newly upgraded Health and Wellness Centres (HWCs) are mandated to provide expanded range of services to all age groups including health care for pregnant women and children. Each HWC is manned by a Community Health Officer (CHOs) who is providing comprehensive primary health care which is sensitive to the health needs of the community being served. Odisha has set the target of operationalising HWCs in all its 6,688 Sub Health Centres (SHC) and 1,226 Primary Health Centres (PHC) by December 2022. Delivering quality health services via these newly established HWCs presents a potential challenge for newly posted CHOs as most of them are new in their roles and have insufficient public health system experience and exposure to complex decision making in delivery of health care in public sector.
To address this challenge and to assist the CHOs in effective management of cases along the continuum of care, early diagnosis, treatment and referral, an e-DSS (Decision Support System) has been approved by NHM, H&FW Department Government of Odisha. The eDSS will aid in strengthening capacities of CHOs in complex decision making and shall enhance the performance of CHOs throughout the patient management process at community level. This initiative will be piloted in the district of Mayurbhanj through the district innovation fund with the technical support from NIPI.
On 28th April 2021, a joint review-cum-orientation session on eDSS was organised by NHM, Odisha and NIPI under the Chairmanship of Director, Family Welfare to orient senior officers, policy makers of NHM and Directorate of Family welfare. The orientation covered the process flow of eDSS and deliberations on the Standard Treatment Guidelines (STG) covered by eDSS.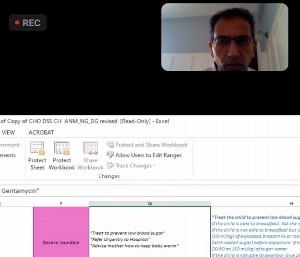 Director, Family Welfare Dr. Bijaya Kumar Panigrahy inaugurated the session and highlighted the commitment of Govt of Odisha for providing Comprehensive Primary Healthcare. Speaking on the occasion Dr Asfaq Ahemd Bhat, Program Director, NIPI, informed all in attendance regarding the need of e-DSS for CHOs at HWCs. He described how the e-DSS will be beneficial for CHOs and how it will improve the technical, programmatic and administrative performance of CHOs at HWCs. Dr Ashish Srivastava, NIPI, presented the features of eDSS in detail. He described the process of eDSS development, its utility as a tool, its functional aspects, process flow, its important features and the registration process for CHOs. To build more clarity of the solution among all participants, a case scenario of child with fever in the age group of 2 months to 5 years was also presented.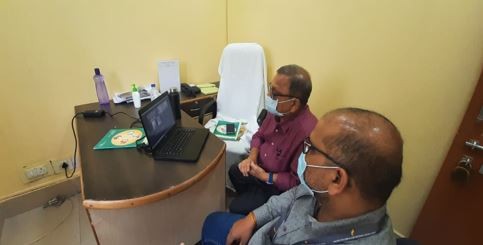 Towards the end, an algorithm developed based on IMNCI guidelines and would be utilized by a CHO was presented for review and feedback. Additional Director Child Health and senior consultant provided their feedback with an ask to further simplify it suggested to also include Asthma in the Algorithm. While lauding the effort of NIPI, Dr Dianbandhu Sahu, Team Leader, SHSRC requested for the early finalisation of the STGs/Algorithm, so that the solution can be piloted in the Mayurbhanj district at the earliest.


Launch of Navjaat Shishu Suraksha Karyakram (NSSK) Resource Manual and Flip Chart by Dr. Harsh Vardhan, Hon'ble Union Minister of Health and Family Welfare, Government of India
Know More →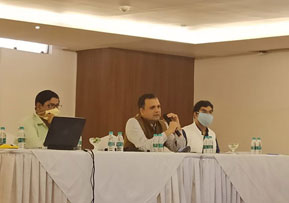 State Health Society, Bihar and NIPI join hands to promote innovations in Public Health System
Know More →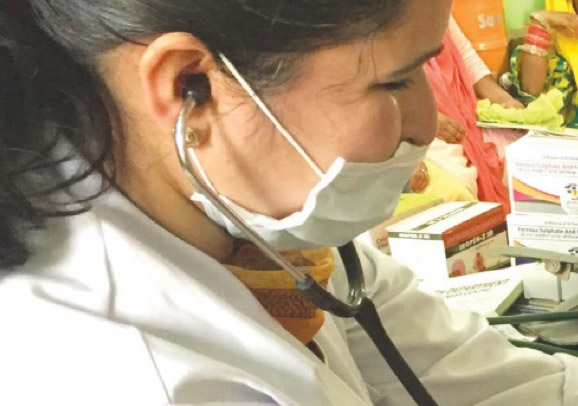 Digital healthcare in times of a pandemic
Know More →
View More →